Reiki Master Healer Teacher Training Comprehensive
August 26 @ 10:00 am

-

4:00 pm

|

Recurring Event

(See all)

One event on September 26, 2023 at 10:00 am

An event every month that begins at 10:00 am on day 26 of the month, repeating indefinitely

$2,000
REIKI 1 and 2 are about to be scheduled for Fall. Stay tuned.
This class is full. We meet from June through November. All classes will be recorded on Zoom. Distance students welcome. We begin on Saturday, June 17, one weekend day a month through November, plus 4-night Zoom mentoring classes in between.
Students come with a desire for complete training and true Mastery. Many have completed Reiki 1 & 2, and some have Master Certificates. Reiki is essential to me and always magic. Everyone can be attuned to Reiki and use it in their lives. I love to teach as it is a significant purpose in my work and life. Mentoring you along the way is an important part of the training. I offer discounted sessions to participants throughout the course.
This course is all all about healing Mastery and how to walk the walk and develop our energy and abilities to share this with others. This course leads you to Mastery in Reiki Healing and Teaching and offers a pathway to continue the journey as you walk from here. You receive complete Reiki Master Healer-Teacher Training preparing you personally and professionally to assist people as a healing presence and facilitator.
Our healing is essential. To be a Master, we walk in wisdom, grace, and health on all levels. We continually heal ourselves as we learn to help others.
I am excited to share a lifetime of healing wisdom, study, practice, and knowledge with this Reiki Master group. I determined a way to participate from a distance on Zoom. All classes are recorded and shared with students.
I began my study of spiritual healing mastery in 1967. My lineage is unique in its Universal focus and complete body, mind, emotion, spirit, and soul awareness. I also honor the lineages that I teach. I was first attuned to Reiki 1 in 1994 and completed my Master's training in 1996.
My purpose as a master healer and teacher is to help people access their own deep wisdom, knowledge, Healing, gifts, and abilities and how to use them as they live their unique life purpose. Therefore, developing your skills, purpose, healing abilities, and gifts is essential to the Reiki Master process.
Drawing from three decades of healing and teaching experiences with thousands of people and my extensive training with Reiki, Shamanism, and other healing work is exciting to share and inspires me to grow with you.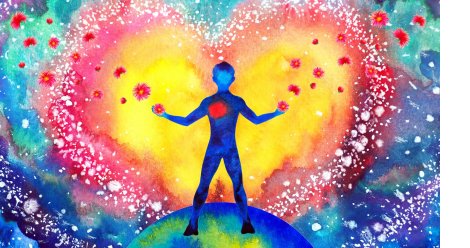 I had taken time over the past year to study Reiki lineages from the beginning and found that how I have been teaching Reiki aligns with what was taught early on when students studied Reiki for years.
We are Master level healers and teachers over time, experience, and practice. You develop confidence and comfort in self-healing as well as helping others.
I provide a substantial amount of my time and energy to offer this high level of training. In addition, I am here to mentor and support you as you step into Reiki Healing and Teaching Mastery.
This training gives us a complete foundation to carry on as physical and spiritual beings, healers, and teachers.
Each student is the client, student, and teacher throughout the program.
Healing ourselves is a constant focus. We help others by understanding and experiencing our Healing. This allows our practice and Healing to grow.
 
Even if you are not prepared to teach immediately, I found that graduates eventually used all of the teaching work we learned in individual support of themselves, family, friends, clients, and students.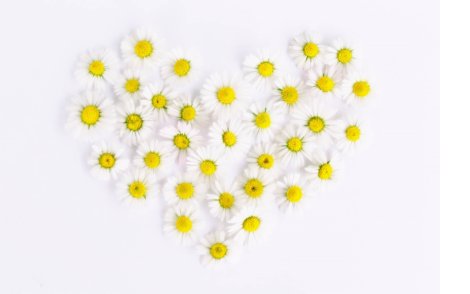 There is a feeling of awe in all of us as we complete this training. But, after that, life is whole and free. I am always a resource for you afterward.
I am not sure I will teach this course again. I am focused on a Healing Mastery book and program for all, not just Reiki. 
The gift of this class for you is the personalized attention in helping you attain Mastery for yourself as a healer, teacher, and person with a clear path forward.
Students from all previous Reiki Masters will be accepted. The Reiki 1 & 2 training from our tradition will be shared from a Mastery perspective with the teachings I have added and made accessible to you.
NEW REIKI 1 course details here.
I am here to discuss the course with you when interested. I want to gather the students by April 15 to determine which days and nights we will have classes. We will have a Zoom call with all to select the class dates. There will be Zoom recordings for all classes and missed classes when needed. I plan to complete this program over the next four to six months. More details are below. 
Comprehensive details on the course are found here. 
Call 973-647-2500 or email me to discuss this further. We have a good group of healers joining us.
We begin this course as soon as we have determined the schedule over the next six months.
Outline and Depth of Course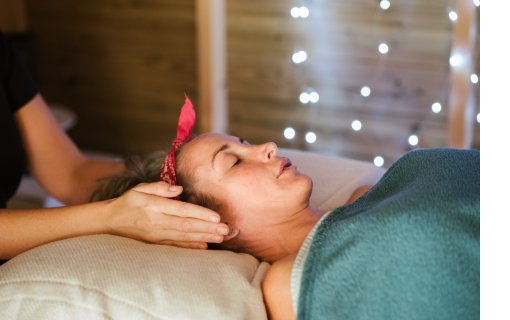 We begin with a mastery level of learning what Reiki One is. The depth of knowledge behind the basics we learned in Reiki One is taught.

We awaken the healer within to heal ourselves and others. The basic teachings and requirements of Reiki level One are taught in their highest form for you to understand and embody the teachings and practice.

When we originally learned Reiki One, we were virgins. My experience in Reiki, after practicing and teaching for almost three decades, has led me to develop how to bring higher levels of understanding for you to begin your mastery.

We practice and learn on tables in this and further classes. If you are at a distance, we will offer a combination of you bringing a person to work on with Zoom, and also we will work on you remotely as you do the same with us.

Only from our experience can we truly appreciate what Reiki Healing is. Healers tend to neglect themselves and focus on others.
Learning how to do both with great success is what you will .experience and carry into your lives.

We review the basic teachings and bring the more profound knowledge to light. We learn to work with our empathic body and the powerful ways we can help heal us and others through empathy, telepathic, clairsentience, clairaudience, and all of our gifts and methods of perception.

Masters heal themselves and live in the healing mindset and practice. This is how we achieve mastery. Some believe we have all the Reiki we need if we are attuned to the symbols. That is only a portion of the journey to Reiki Mastery.

Spiritual healing is very complex and straightforward too. Making it simple without training is not authentic or responsible.
As we move into the Mastery level of Reiki Two, we learn the importance of mind, body, emotions, beliefs, fears, receiving, and giving safely.
We bring mastery and confidence into our remote work. Experiencing sending healing to the entire class and learning with one another.
We learn to offer mental and emotional healing and help clients to reprogram beliefs and fears.
In each class, we learn safety and how to care for ourselves so we do not take on energy, sickness, and pain from others.
It is more than using white or other vibrations of light. We grow in awareness and develop practices, tools, and a mindset to maintain awareness, clarity, energy, and health.
In my Shamanic training and practice, I learned far beyond what many understand and expect. I teach refined understandings about healing and other types of energy that heal and also those that create disease.
Learning to be neutral, unconditionally loving, and have boundaries with people is critical in this work and life.
Medical intuition is awakened in this course.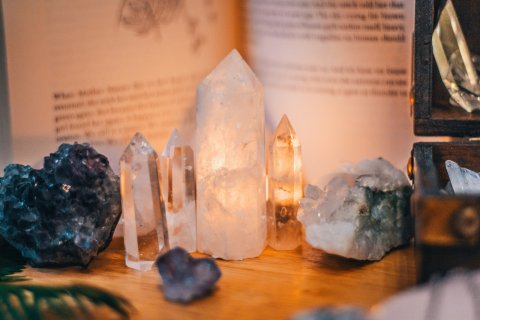 Receiving and learning how to receive and attune others, to all levels of Reiki to Reiki Master, is empowering.
Learning symbols from several Reiki Traditions and how to use these symbols in many ways to help clients, environments, and all of life is next.
Deeper bodywork and ways to offer advanced levels to people are practiced with one another with appropriate symbols and crystals, pendulums, bowls, bells, drums, feathers, oils, and more to assist people's healing.
The ethics and business of Reiki Healing and Teaching are discussed, reviewed, and made real for you.
Learning how to navigate the challenges and offer solutions and pathways to make your own decisions on how to work is essential.
The business of healing is one we have to be comfortable with. Many healers and teachers do not honor their value as trained professionals. As a result, they do not make enough money to compensate for their energy and gifts. Not being able to support ourselves has caused many to leave the industry.
When you are a dedicated healer-teacher-coach and offer great value, you must raise your prices as you offer more to people. Money fears must be overcome. Personal value issues are faced and healed.
You also learn how to develop classes to teach individuals and groups and how to design a class, develop a following, and a series of classes. Throughout this course, you learn how to teach and heal.
This is an overview of the training. This is not just another class you take. Stepping into mastery with us is an adventure offering you tremendous personal growth and healing, no matter how much you decide to heal and teach others.
You become a greater healing presence in the world in your family, with friends, community, and the world. You will now focus on perfect health and healing naturally, with your skills, perceptions, and accessing inner and outside resources.
BOOKS
I provide two Reiki Books, suggest you purchase two Reiki Master books, and suggest a list of others to read over time if you are called to. You may explore my library during breaks in our training to see if any other book calls you.
You will receive a certificate depending on the classes you attend. Reiki Master Healer-Teacher Certificate requires the entire course.
Previously trained Reiki Masters by me may attend at a discount. This is an entirely new higher, level, refined course. 
Students of this course will also be able to work with me in private sessions at a discount to accelerate their healing and learning.
The program is priced at $2,000 for full payment by June 10. $350.00 is due the week before each day of class as a payment plan. Or $250. a month beginning in May-December.
This includes 6-day classes, four mentorship calls, practice sessions, two books, and text support as needed.
Registration. Send payment and email me at [email protected] with your name and phone number. Preparation emails sent.
Venmo janet-straightarrow 2500 ([email protected])
Zelle [email protected] 2500
Credit Cards www.PayPal.me/janetstraightarrow Please add 3% to payment
Checks – email [email protected] for details.
PS. My courses have been accepted for national accreditation and continuing education for massage therapists and may be used in other professions.
Related Events