Reiki 1 Energy Medicine Training Heal You and Others
December 3 @ 10:00 am

-

4:00 pm

|

Recurring Event

(See all)

An event every day that begins at 10:00 am, repeating until December 3, 2023

$390
REIKI 1 ENERGY MEDICINE TRAINING
This practical, comprehensive, professional-level course offers personal healing and energy work teachings in addition to Reiki attunements, meditations, and practice, with everyone receiving an entire healing session: Usui Reiki 1 Certificate, Reiki 1 book, and class recordings.
This class focuses on Self Healing and Spiritual Growth and Helping others and animals.
Weekend Intensive Saturday and Sunday, 10 AM to 4 PM PM EST.
Learn this hands-on art for Healers and Everyone Ready to Heal Yourself and others. This is the beginning of a beautiful journey for everyone.
Learn and be confident in your ability in energy healing, spiritual awakening-growth, working with spiritual guidance, clearing, and protecting yourself from taking on energy from others or the environment.
PERSONAL. Reiki empowers your healing abilities. Reiki is used to speed up healing, relieve pain, aid sleep, reduce stress, improve circulation, aid digestion, increase energy and stamina, balance the body, clear negativity, heighten psychic abilities, aid connection to your higher power, and much more! Healing can occur on all levels- physical, emotional, mental, and spiritual.
PROFESSIONAL. You will learn how to help heal yourself and others in your life. You are also trained to begin to work with clients if you choose to work professionally. Reiki is a perfect professional enhancement for massage therapists, medical, dental, and veterinary practitioners, ministers, psychologists, and all who reach out to help people and animals heal. So please come ready to learn and enjoy!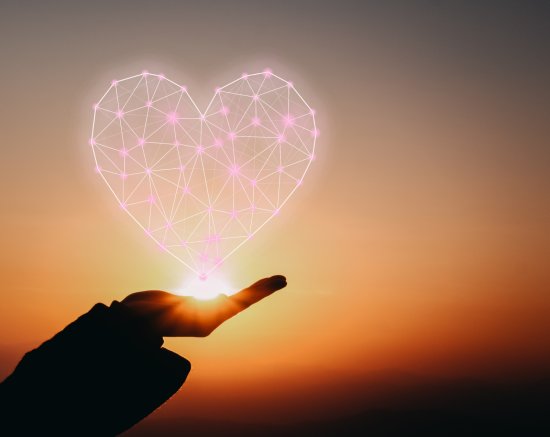 DETAILS. You receive attunements to the Reiki 1 Universal energy, which awakens healing in you and the ability to channel to others. We learn the beginning levels of scanning, working with chakras, and many levels of us and recovery. We experience meditations and connections to healing guides. We know hand positions, intuitive healing, and more, along with the Reiki creed.
THE EXPERIENCE. Reiki is a hands-on method of bodywork. Hands are placed on or above the body according to your comfort. Each student has an opportunity to receive healing and give it as we practice with each other in every class. You leave feeling relaxed, refreshed, and energized.
EXTRAS. Janet's extensive years of experience and teaching offer a powerful opportunity to optimize the healing with added instructions to enhance your ability to use this in everyday life, attain excellent results, understand, and give and receive deep healing and relaxation. You also learn how to work with energy in your daily life. Great class for Yoga teachers, Psychologists, Doctors, Nutritionists, Healers, Parents, Caregivers, self-healing of diagnosis, healing, helping others and everyone.
TEACHER. Janet StraightArrow, Reiki Master, Medical Intuitive, Medium, and Shaman, has taught Reiki for 25 years. Janet began teaching healing in 1982. An energy healer for 30 years. Janet has participated in healing studies in many modalities over 56 years. Her experience working with many people brings you a lifetime of wisdom and information to heal and be comfortable in your process.
Complete a 12-hour class $390.
Send payment ASAP to reserve your spot, and Email me with your name and phone number.
Preparation emails and Reiki 1 book sent to you.
Venmo janet-straightarrow 2500 ([email protected])
Zelle [email protected] 2500
Credit Cards www.PayPal.me/janetstraightarrow Please add 3% to pay with PayPal
Checks – email [email protected] for details.
DEPOSIT OR FULL PAYMENT NOW. BALANCE DUE 11/13. $390. After.
Call me with any questions. Blessings, Janet 973-647-2500
Recording of class and Reiki 1 book added to the class. CE Credits available
See more about Reiki, our Reiki Training, Testimonials, and Janet on the website 
Reiki 1 Testimonial. "I found Janet to be a wonderful teacher; she is inspiring, talented, and sincere. I have benefited greatly from her teaching and healing. She has made me realize the power of my abilities to heal".
Why Be The Medicine Reiki? By Janet StraightArrow
I found Reiki in 1994. Being on a healing journey to Be The Medicine for myself and exploring how to help others, too, the learning of Reiki opened me up exponentially.
I had already studied many healing and energy modalities since nineteen sixty-seven. When I found Reiki, I realized this would help everyone.
There is a simplicity and purity in this profound modality. Everyone can participate and use it in their lives.
From my studies and experience, I realized that our modern interpretation and teachings of Reiki did not always offer the knowledge needed to use this practice fully.
I aim to have participants receive and understand enough to use this wonderful energy confidently in their daily lives.
By integrating my teachings and experience in the now fifty-six years of study and practice and the spiritual growth and healing available, our Reiki classes empower and encourage students to live it in their everyday lives.
It's a new life and a beginning for all.
We find such joy in the ability to heal and understand the power of how we can help ourselves and others too!
Call 973-647-2500 or Email me to discover how this might work for you.
We still have a few spots open in our December Class.
Many have taken Reiki before and joined our classes to learn and experience more. See our website on Reiki and our offerings.
Happy Healing, Janet StraightArrow
Reiki Master Teacher Graduate Testimonial
"I actively searched for one year for a teacher/healer that was spiritual and knowledgeable. I have found this in Janet. She is a very spiritual, caring woman. Her abilities and areas of expertise are many and varied. The blending of several different healing techniques is, I believe, very unique and powerful. But more importantly, she has made a profound difference in my life. I have been a spiritual seeker for many years, and through my work with Janet, I find myself catapulted into new levels and depths of growth. Through her healing sessions, soul retrievals, Reiki classes, and Shamanic healing, I am not the same person I was just several months ago. My physical health is 100 times better than it was, but more importantly, my inner self, the me that I carry with me all of the time and live with daily, has gone through profound changes for the better. I am more joyful, loving, peaceful and I pray, more of a healer myself. She has enabled me to make some internal changes that have shifted my entire view on life. I am in love with life again. She has allowed one of the most profound spiritual experiences of my life to occur through love and life and dedication to her work as a healer. I am gifted, proud, and very honored to know and study with her. Her lineage will be one of the important spiritual growth paths of the new millennium."
Related Events